Main content starts here, tab to start navigating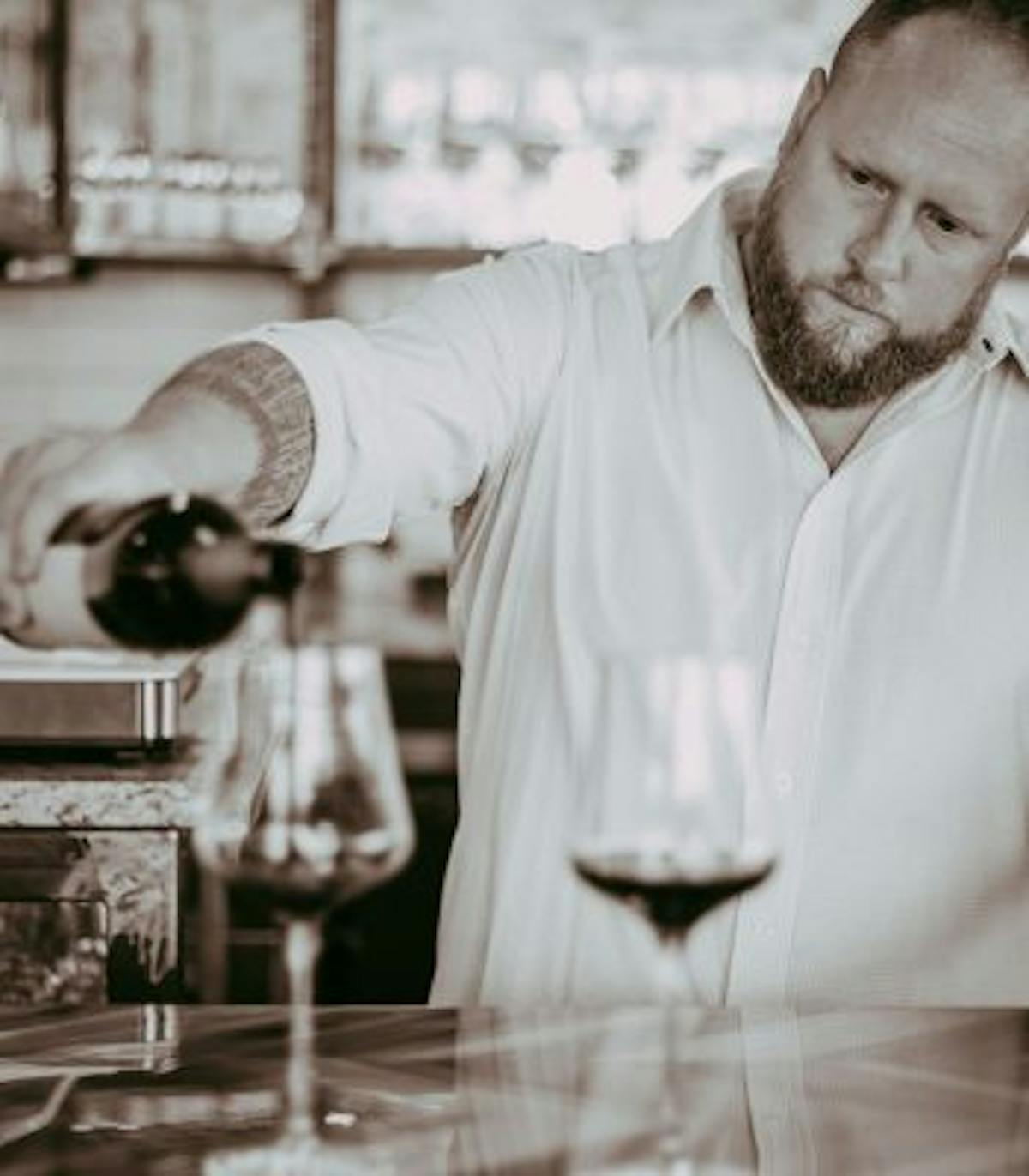 Cy Mills
Owner/Sommelier
Cy Mills was born and raised in Edmond, Oklahoma and is as local as they come. On Cy's 21st birthday, he asked for a steak and a glass of wine, having no idea how the encounter with that first sip of wine and bite of steak paired together would shape his future career. Cy described that first experience as "curious and mesmerizing". He was fascinated with how the acidity and tart red fruits from the wine, combined with the fat from the steak met together and neutralized for a well-rounded, balanced flavor.
While attending college at Texas A&M, Cy worked at a local wine bar where he found his passion and truly fell in love with wine and hospitality. After college, he came back home to Edmond to pursue the service industry with a special focus on wine. He began as the beverage manager with Vast, curating their wine list. From there he went to work at Flint, furthering the opportunity to sharpen his hospitality and beverage knowledge.
With a love for the outdoors and the hospitality industry, Cy moved to Boulder, Colorado where he worked at Frasca Food and Wine under James Beard nominee, Master Sommelier, Bobby Stuckey.
When the idea of Farmers Grain took flight, Cy decided it was time to bring his years of knowledge and experience back home! Fourteen years later, his passion for flavor, beverage pairings, and hospitality continues to grow and has led him to lay the foundation for a one-of-a-kind wine list.
If you want a wine experience that is unlike any other in Oklahoma, stop by Farmer's Grain and ask for Cy!